While walking down the aisles of a supermarket has the pretty packaging of a product ever made you stop and take notice?
Has the aforementioned product that "caught" your eye ever make you take the next step (pick it up from its cozy aisle and take it to the cash register)?
If yes, then you've just been transformed; from a shopper to a buyer!
This is exactly what your capture or lead generation page does, it captures your visitors (leads) attention and then converts them into your customers.
Not every landing page however is a lead capture landing page, as there are other types of landing pages as well for example click through landing pages or social media landing pages.
There are some characteristics of Capture Pages that set them apart from the other types of landing pages.
All these "capture characteristics" are mentioned below.
1. Capture Pages "Capture" Leads
This of course is a given, on Capture Pages you'll find a nice lead capture or contact form that aids the marketer to gather information about his visitors which then helps him grab onto them for the future as well.
The lead capture form needs to be non-invasive, so, it needs to be short, clear and unintimidating.
2. Capture Pages Have a Bright and Shining CTA Button
The CTA button is the main focus of every landing page; Capture Pages are no exception. All Capture Pages have a bright and beaming CTA button on them, a button that's so attractive that you just can't help but click on it.
The CTA button on Capture Pages is placed above the text and has clear text on it.
3. Capture Pages Have Minimal Copy
Capture Pages don't bore you with stories, they provide their visitors with fast info about their product or service. The copy answers all the questions and queries that a visitor might have about the product; the what, how and why but keeping the minimalistic approach in mind.
Also included on Capture Pages are headlines that grab visitors' attention and retain it till they have clicked on the CTA button.
4. Capture Pages Have Captivating Images
The images that one finds on Capture Pages have the ability to play with your heart strings and inspire you, because it is only inspired visitors that transform into loyal customers.
Along with being aesthetically appealing the graphic of Capture Pages need to be relevant, so as not to confuse your visitors.
All the above characteristics are what give Capture Pages the power to get high conversions for marketers.
Thinking of building a Capture Page yourself?
With Instapage building Capture Pages is an easy breezy lemon squeezy job!
Your Capture Pages and Instapage
Building, publishing and optimizing capture pages which is otherwise quite a frustrating endeavor is made easy by Instapage and here's how.
In order to build your Capture Pages with the "Simple Landing Page" platform you need to gain access to the Instapage dashboard and then everything becomes as easy as clicking your mouse a couple of times and you're done within minutes.
Instapage provides all marketers with a range of pre-made lead generation templates, so you get a choice of what type of template you want to go with.
Once you have selected your preferred template all you have to do is select the elements from the toolbar above onto your landing page and you're finished. You can even add a video on your landing page by simply clicking the video button.
Instapage also gives you the option of adding variants of your landing page elements while you're setting up your landing page, and the platform's machine learning optimization technology then tells you which variant is performing better.
Know what that means?
No more A/B tests when you use Instapage!
If you wish to build Capture Pages that look like the following then Instapage is definitely the way to go.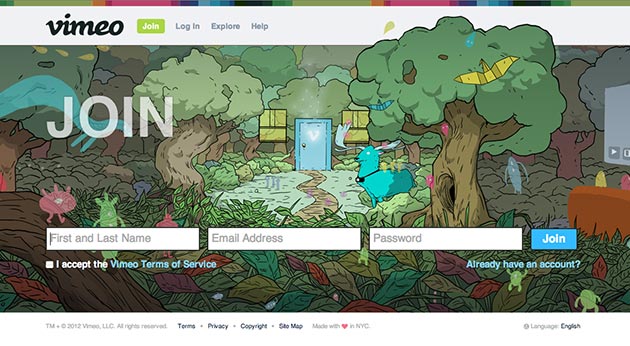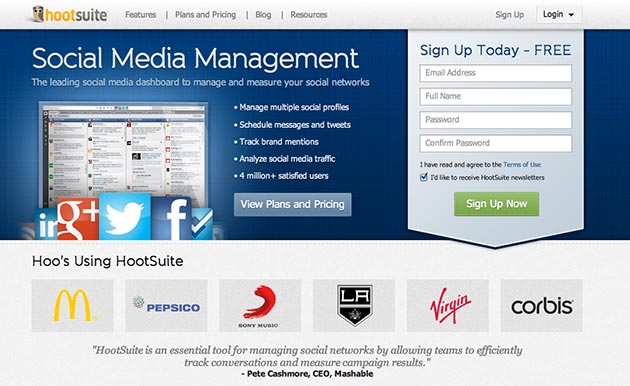 If you wish to learn new things about Capture Pages and Landing pages in general visit