To err is human and if we're really honest about it, it's kind of funny too.
Who here can honestly admit that they haven't secretly chuckled at a coworker's mistake or haven't laughed out loud at an explicit marketing fail.
Like this one: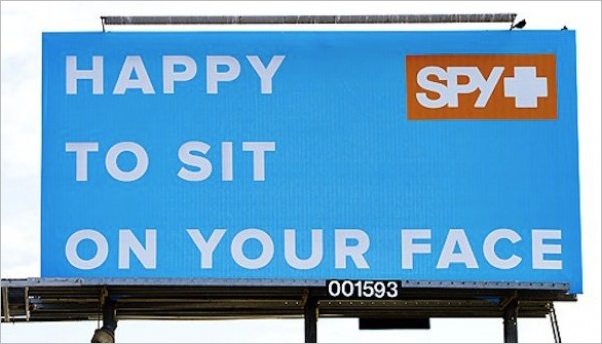 Or this one:
Yes, when you're not the one who has floundered, everything is all squeals and laughter, but when it's you who's the butt of the joke well then, things get a little sad and awkward.
Put yourself in Pepsi's shoes and then look at this marketing fail: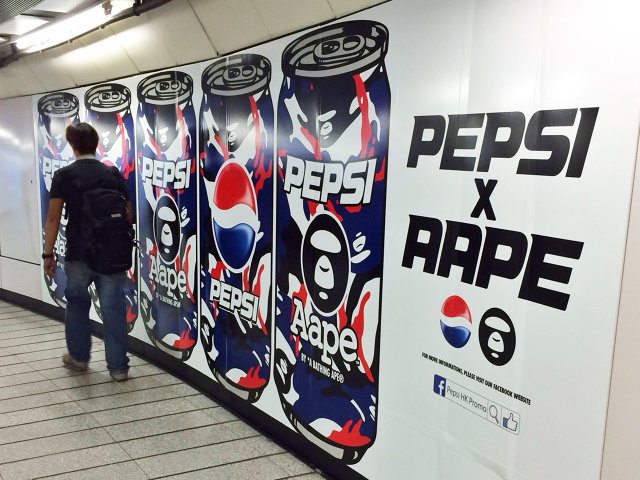 I'm sure when the company decided to partner-up with Japenese Clothing Comapany BAPE's sub-brand Aape, they never foresaw that a font fail would cause them so much backlash.
The bottom line is, when the whole world is watching even a small typeface error can cause you to lose time, money and not to mention your standing in front of your customers.
We've All Been There
If you've read the above lines with a smirk on your face, I would seriously advise you to wipe it clean off. Why? Because I know it and you know it too, we've all failed at some point in time in our marketing efforts too.
Whether it on a small landing page or a big billboard.
So, it's not really about what you've done wrong, but about what you can do to make things right. After you discover that you've made a landing page err, do you put your head in your lap and tear up or do you do something about it?
I'm praying and hoping that most of you do the latter, and that's what we call a healthy attitude. Recognizing a mistake and dealing with it.
Common Landing Page Fails
The first step in getting a healthy landing page attitude is definitely recognizing your mistakes and this is exactly what I'm going to be touching on in the following paragraphs.
Landing Page Fail #1: A bad Headline
We're all taught not to judge a book by its cover, but don't we do so anyways?
And just as people judge books by their covers, your visitors judge your landing pages by your headlines. If your landing page has a boring, generic headline you can simply kiss all your sales goodbye, because as soon as a visitor sees a bad headline he is off your page looking for something better.
Your headlines should not be stretched out so long that your visitor loses interest and leaves, which is what I presume happened on this landing page.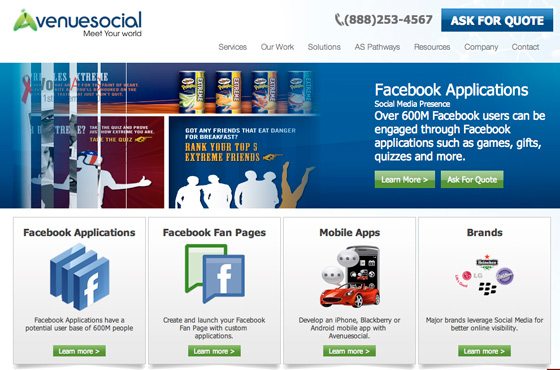 I can't even figure out where the headline is, because all I see on the page is lines and lines of copy. Make your headlines bold, focused and unique.
Landing Page Fail #2: Asking too much on your Form
Don't be a nosy nelly and ask your visitors a bunch of questions that don't belong on your contact form.
Your Landing Page is one cat that your curiosity will undeniably kill! Make your visitors comfortable; only ask them to enter information that is absolutely vital. Don't ask them how many kids they have just so they can download your free ebook, that's just bad marketing.
The length and the number of fields that your lead capture form has is directly linked to the product you're offering – if it's a free whitepaper your form should be pretty basic and short but if it's a complex and pricey e-commerce solution a longer form will do.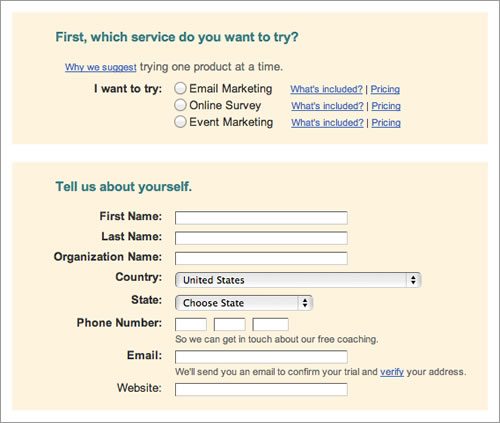 While asking so many questions is fine for Constant Contact as they need this information, it wouldn't be right for you to ask this much for just a free subscription to your newsletter.
Just know your audience and your product.
Landing Page Fail #3: Not Knowing when to Stop
Don't go overboard with too many graphics and content on your landing page. Yes, you need to include images as well as good copy, but both these things should be included in the right quantity and should be of the right quality.
Otherwise you'll find your visitors saying goodbye to your page even before they say hello.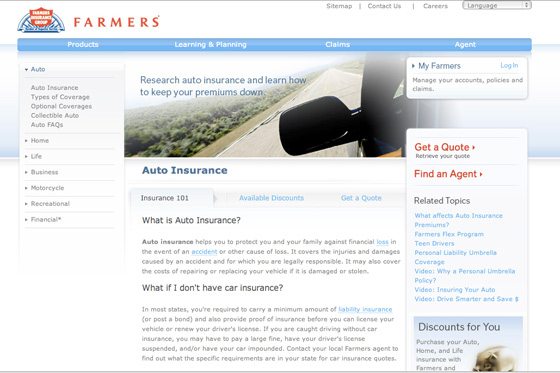 There's just too much copy on this page, my eyes hurt and I haven't even started reading yet!
Landing Page Fail #4: Where's the CTA?
Don't play hide and seek with your CTA button, no visitor would want to exclaim "Oh, there it is!" when it comes to your Call to Action. This is the element that should be shouting out at them.
It should be bold, clear and creative.
It should be able to tell your visitors exactly what to do and what they'll be getting once they click on it.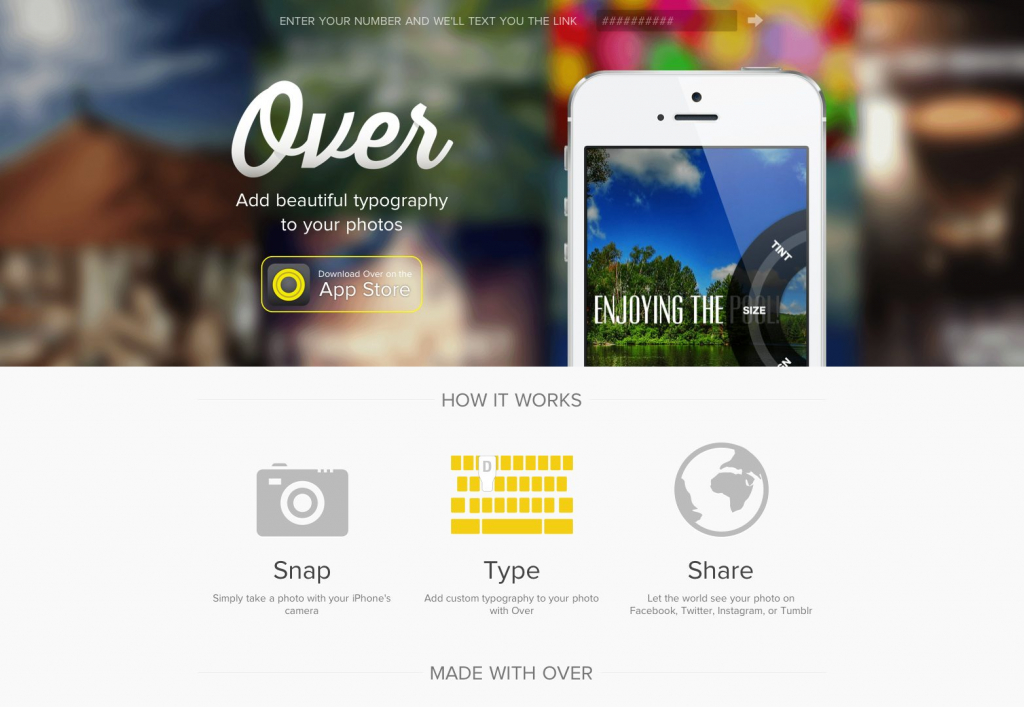 The landing page has clear a CTA in that it tells the visitor what to do but it does lack a certain visual appeal.
Don't you think so? You need to keep a lookout for these landing page fails if you want your landing page to succeed.
Did you like this article? Please share it!