The fact that one needs a landing page in order to sell a product or service is no secret; it's internet marketing 101! What unhinges me is the fact that even though every marketer knows just how important landing pages are to their campaigns, one sees so many landing pages that just make your skin crawl!
Yes, landing pages are necessary, however, just having a landing page isn't going to do the trick, in order for your lead gen landing page to work you need to arrange all the elements in the right order, in the right place.
Imagine your landing page elements like a set of dominoes, if one is out of place, the whole structure breaks down and takes your campaign down with it!
You wouldn't want that, would you?
Of course, you won't and you're not going to have to, if you just take care of the following things when piecing together your lead gen landing page.
1. Never Forget to Put Your USP in Your Headline
Visitors really don't have the time to go through an entire landing page if they aren't sure that they're going to get something in return. Which is why, the thing that sets your product/service apart from the others available on the market aka your USP (Unique Selling Point) should be right there in your headline.
So, from the moment your visitors open up your landing page they can see that you are offering something worth their while.
2. Never Forget to Establish Trust with Your Landing Page
Visitors just aren't going to give you their hard earned money and time just like that, you need to show them that they can trust you through your landing page. I know this sounds complicated but it's really not.
In order to establish trust with your landing page what you need to do is put up testimonials of your previous clients on your page and you also need to make sure that all the information mentioned on your landing page is factual.
3. Never Forget to Put Visible Call-to-Action Buttons on Your Squeeze Page Templates
If your lead gen landing page should have one thing it's a clear and visible CTA button, because you simply can't get anything done without one!
Now as far as the clarity of your CTA button is concerned, the button should be clearly visible on your page so try to do it in contrasting colors and bold text and your CTA button should also be clear in meaning; by that I mean that as soon as your visitors see it they should know what they'll be doing or getting when they click it.
So, that's it folks, three things that you need to take care of when building your lead gen landing page.
Building a lead gen landing doesn't sound that complicated anymore, does it?
Well, it can be made even simpler if you just use Instapage!
Building Your Lead Gen Landing Page with Instapage
It's time to accept another fact now; with Instapage everything becomes simpler and easier, the same is true for your lead gen landing page.
All you need to do to build a lead gen landing page that actually performs is go to the Instapage dashboard and click on create a landing page, you will then have in front of you a whole array of squeeze page templates; and not just any squeeze page templates, but, awesome squeeze page templates that have the potential to get your customers through the door.
Once you have selected the template that you wish to go with you then only have to personalize it according to your specifications and that too has been made painfully easy by Instapage.
You just need to click on the element of your landing page that you want changed; want to try something different with your headline? Just click the edit button and make the required changes. Wish to try different images? Just click edit and browse through the gallery to pick an image that goes best with your campaign.
You can do that, right?
Of course you can, there's no HTML coding involved! Plus, you can do it within just a couple of minutes of logging into your Instapage dashboard!
Using Instapage to make squeeze pages or lead gen landing pages that bring in boatloads of conversions is simple; you can easily make landing pages like the following using the software.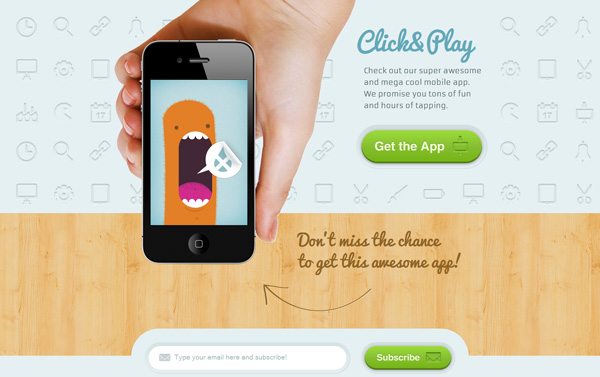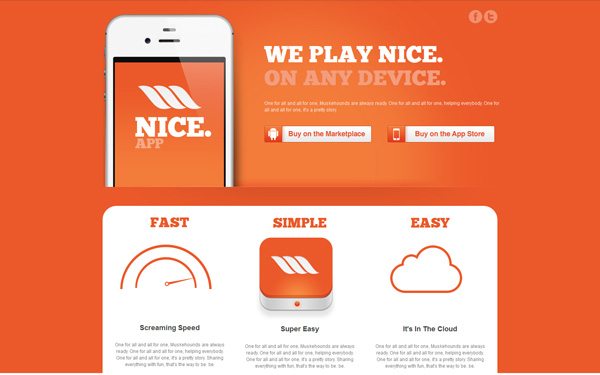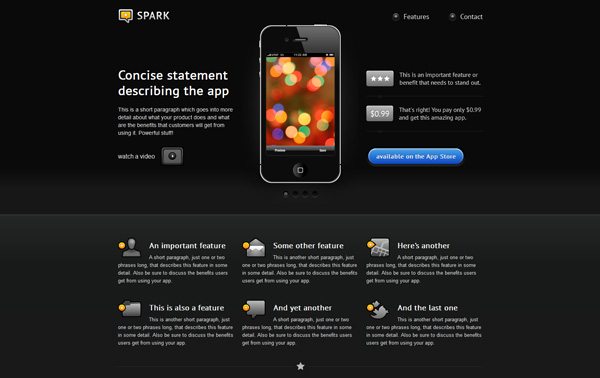 To learn more about what squeeze page templates and lead gen landing pages need read up on 5 Awesome Landing Page Lessons From Real Life Examples.