For the duration of this post I want you to keep playing Talking Heads' psycho killer in the back of your mind. Why? Because we're going to be talking about killers today, and with the right soundtrack playing it'll just be more fun. Alright, fine, we won't be talking about psycho killers per se but we are going to be discussing conversion killers that can transform you into a psychotic mess by dragging your conversion rates down in the dumps.
The conversion optimization fallacy
Most marketers wrongfully believe that conversion optimization is about adding on to your landing page; have only one CTA? Add another one with generic copy without any prior testing and you'll get higher conversion rates. The lead capture form looks a little too short? Add a few more fields, because more is always better. Not sure whether the landing page copy has enough information about the product? let's insert 5-6 navigation links to pages on the main website.
Sadly in the case of landing pages more is usually not better but worse, which is why the majority of landing pages one comes across simply makes us cringe.
It's high time the "more is better" conversion optimization fallacy is put to bed and this can only be done after we have identified the conversion killers that go unnoticed on so many landing pages.
Squash these conversion killers one by one and what you are left with is a perfectly-optimized landing page.
Conversion killer #1: Navigation Links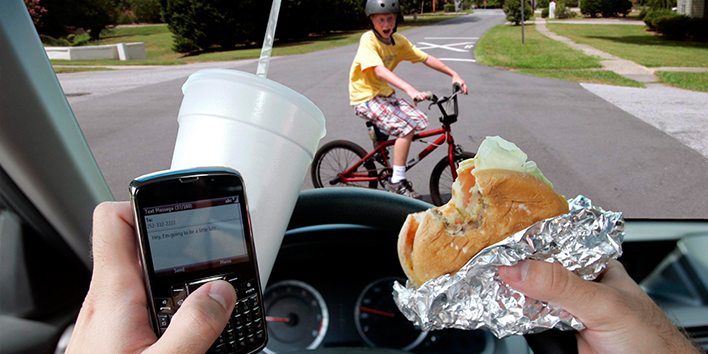 A landing page is created to fulfill a singular purpose, to get the user to click on the (hopefully big) CTA button and as this button is located on the landing page you really have no business providing routes to your visitors to go away from the page.
g
That's like taking an axe and hacking away at your conversion rates.
Imagine that your visitors have ADD, would you really distract them with navigation links- because most online visitors just spend a mere 3 seconds on a page before deciding whether they want to stay or not- would you really include navigation links in this scenario?
Your landing page is not a part of your main website, it's a standalone page, a page that's all about one of your products or a new feature release, it has no connection with your main website. Don't include navigation links of your website on the landing page.
Would you go over to your neighbor's house and sit on her couch in your underwear and watch reruns of Seinfeld? No, you wouldn't, because there's no connection between your house and your neighbor's house except that they're on the same street. Similarly, there's no connection between your landing page and your website except that they both bear the logo of your company.
If it's statistic proof you require on how navigation links are responsible for low conversion rates please read this HubSpot study. The study showcases examples of how conversion rates increased when the top navigation links were removed, SparkPage saw an increase in conversion rates from 9.2% to 17.6% and Career Point College saw a 336% increase in conversions by removing navigation and modifying their form.
Want to see how pesky navigation links ruin a perfectly good landing page design, check out Eco's page below.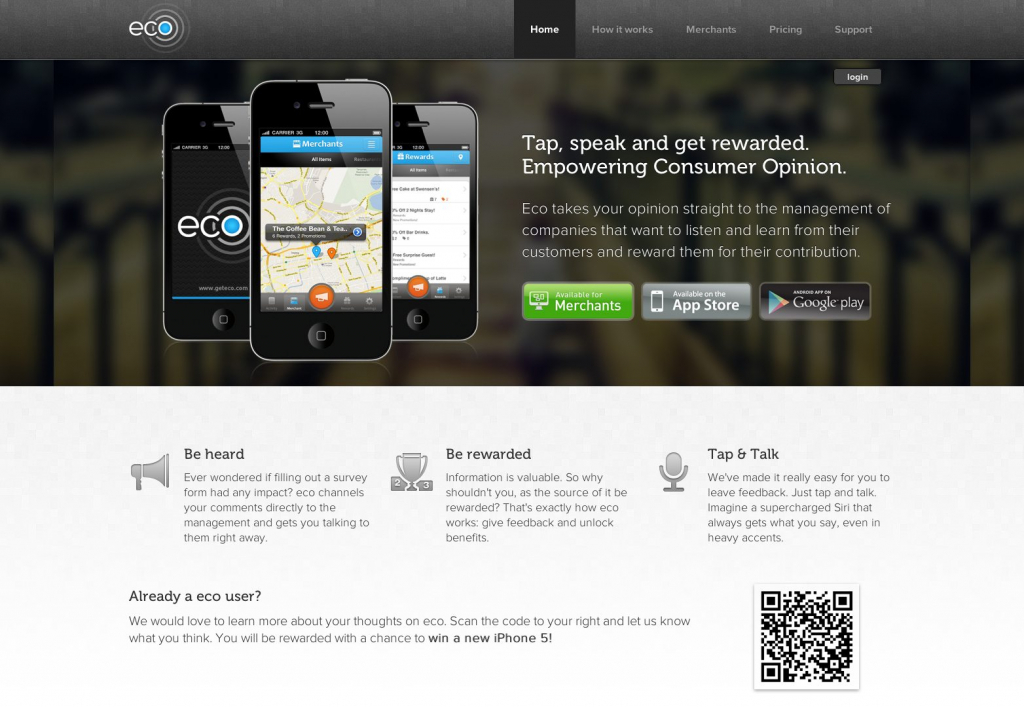 Conversion killer #2: Cheesy Stock Photos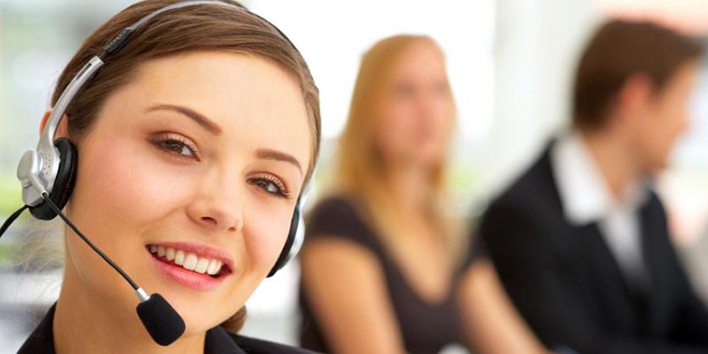 Cheesy stock imagery is where good images and conversion rates go to die. Even if you have a perfectly good landing page with an attention-grabbing CTA, a good lead capture form and a banging headline, all these elements won't give you good conversion rates if you've put up a bad stock image on your page.
The thing that I dislike most about stock images is the fact that they don't add human appeal to your page and that's the thing that gets you conversions. Only when visitors are able to identify with your page are they willing to click on the CTA. And because stock images are so easily available for very little cash there's no individuality, dozens of people out there could have the very same image on their landing pages. There's zero authenticity and hence zero customer trust.
Your landing page needs your visitor to feel comfortable enough to subscribe or buy to your service, for this you need to put him at ease and not scare him away by horrific and overly used stock images.
Conversion killer #3: Generic Call-to-Action copy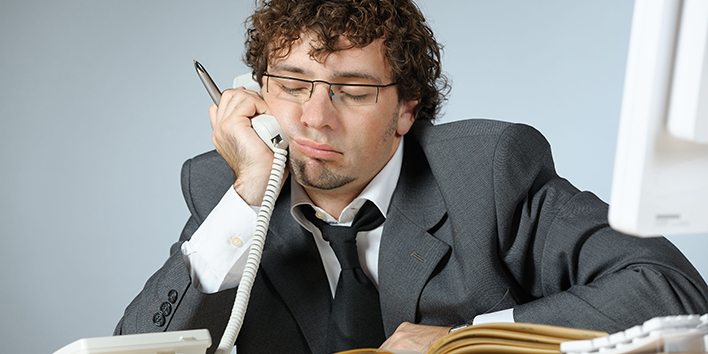 Nothing puts your visitors to sleep better than dull generic landing page copy. Along with having a brilliant design your landing page also needs to have clarity in what your value statement is; what are you trying to give to your visitors, this is where CTA copy comes into play.
Sure, your CTA can have the generic "Download Now" or "Submit" copy and it might even get you some conversions but one thing is for sure it won't get you as many conversions as an imaginative personalized button would.
Take the Brian Eisenberg eBook landing page as an example, while there may be a couple of things wrong with the page, the most appalling is the text and design of the CTA button. "Get Instant Access" is so old and overused- it's a bad cliché and shouldn't be used.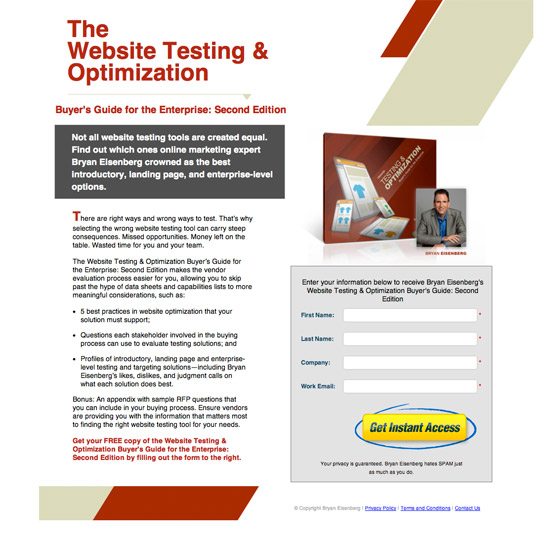 Now look at the CTA button of the Square page although it's not as creative as I would like the copy "Get a Free Card Reader" does more for the landing page than just "Get it Free".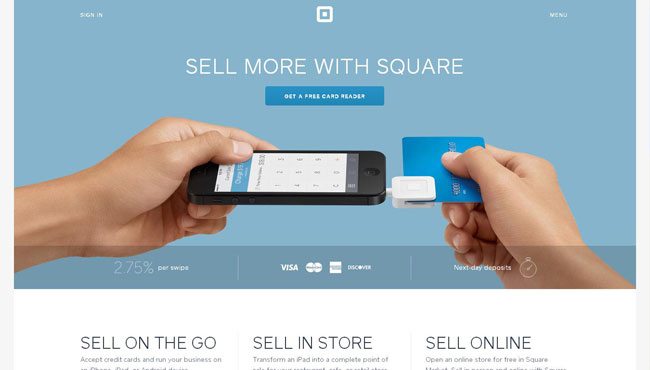 Personalize your CTA button copy with your UVP (Unique Value Proposition) and your visitors will take notice and click on it.
Once you scrap these 3 silent conversion killers from your landing page you'll notice just how much your conversion rates have increased. These are the elements that decrease your visitors' trust in your page, elements that put them off- A/B test your landing pages now and see the difference.
Did you like this article? Please share it!